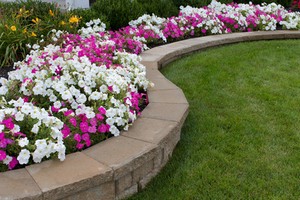 Professional Richmond retainer builders specialize in constructing retaining wall structures. They also are aware that every homeowner has various ideas in their mind when it comes to styling a garden landscape. Experienced builders have a tremendous knowledge of the various kinds of retainers and how every retainer may suit into your garden or backyard.
Retainer Wall Benefits
Builders and designers of retaining walls can offer you a big hand when it comes to finding whether your design is flexible to local guidelines. Precast blocks, timber, and natural stone are among the components normally used to set up a retainer wall. The kind of material you prefer will affect the total appearance of your garden landscape. The height of the wall will be figured out by the degree of the slope and the mass of the ground that must be braced.
The perfect builders are those that are licensed and certified to do the job. They are experts and successful in building appealing and elegant structures. Building a retaining wall garden that endures the test of time needs knowledge and experience. Professional builders of such structures know the structural principles which let retaining walls brace huge masses of soil reduce soil erosion as well as provide enough water drainage.
About Retainer Walls
Licensed experts are familiar with the local guidelines and will find out whether a permit is needed. In many places, retaining walls of a certain height need a permit and may as well need certification by an architect. Richmond Retaining Walls in general which are less than 3 or 4 feet high do not necessarily need a building permit, however, local guidelines may depend from one place to another.
Compared with any other home enhancement project, comparing quotes from different local experts will help you locate the builder with the lowest price. If you have doubts about the builder within your place, you can check in your state's licensing board to confirm their status. If you are going to compare the qualifications of the various builders in your area, consider the experience they already have in building retaining walls successfully. Builders of many experiences of building these structures can be best for new landscapers who had just started.
If you're looking for a professional Richmond landscaper, then please call us today at 804-464-8456 or complete our online request form.