Richmond Excavation Services
SS Grading offers excavation services throughoutthe Greater Richmond Metro Area and Virginia. We specialize in residential excavation and commercialexcavation projects. We provide quality work at reasonable pricing. We perform Richmond excavating services, including foundations and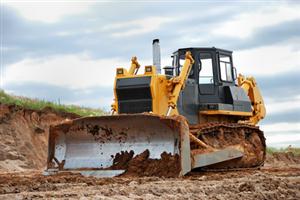 basement excavation and draining excavation. We have operated in Virginia for more than 10 years. SS Grading is an expert excavation contractor with a reputation for honesty, reliability, and exceptional work. We have conducted excavation work for many of Richmond's finest custom home builders and residential clients.
Our experience in earth moving and excavating is beyond comparison. We are experts in excavating on all types of terrain and environments.
Our Richmond Excavation Contractor Provides
Excavation Cost
Foundation Excavation
Excavation
Site Excavation
Old Fire Pits
Foundation Excavation

Excavating
Excavation Costs
Excavating Services
Swimming Pool Excavation
Retaining Walls
Shed Excavation

Excavating A Basement
Pond Excavation
Land Excavation
General Excavating
Patios and Steps
Old Pools
We Provide Excavation Services In The Following Areas
Short Pump, VA | Glen Allen, VA | Henrico, VA | Richmond, VA | Hanover, VA | Chesterfield, VA | Rockville, VA | Centerville, VA | Manakin, VA | Oilville, VA | Gum Springs, VA | Midlothian, VA | Bon Air, VA | Mechanicsville, VA | Quinton, VA | Mineral, VA | Louisa, VA | Fluvanna, VA | Powhatan, VA | Amelia, VA | Montpelier, VA | Wyndham, VA | Tuckahoe, VA | Northern Neck, VA | King William, VA | King & Queen, VA | Tappahannock, VA | Tidewater, VA | Chester, VA | Colonial Heights, VA | Moseley, VA | Cumberland, VA | Goochland, VA | Cartersville, VA | Macon, VA | Beaumont, VA | Tamworth, VA | Crozier, VA | Manakin, VA | Manakin-Sabot, VA | Maidens, VA | Oilville, VA | Lake Chesdin, VA | Mannboro, VA | Matoaca, VA | Ammon, VA
Why Richmond Should Hire Us For Their Excavation Service Needs
Our goal at SS Grading is to provide a high quality residential and commercial Richmond landscaping service. From yard grading to tree removal services to strive to provide unmatched service experience.
All of our landscaping professionals begin each project with the goal to provide a superior service to the Richmond area. For over 10 years SS Grading offered landscaping solutions in Richmond.
Recent Articles About Excavation Services
GRADING AND LEVELING YOUR LANDSCAPE
Not every home on the block has an ideal environment, with the promise of easy to create outdoor recreational and entertainment areas, a great lawn and pristine garden. Many times, it is necessary to undergo a certain amount of time and effort to ensure quality of life for your trees and garden. This will be [...]
SOIL EXCAVATION – AN ENVIRONMENTAL REMEDIATION TECHNOLOGY
Environmental remediation, simply put, is the body of science that deals with the removal of contaminants and pollution from all types of environmental media, including surface water, sediment, groundwater and soil for the general benefit of the natural environmental and human health. Environmental remediation is in practice all over the world, though various government agencies [...]
If you're looking for a professional excavation service contractor in Richmond, then please call us today at 804-464-8456 or complete our online request form.