Richmond Grading & Landscaping Service
At SS Grading, we offer high-quality residential and commercial Richmond landscaping services. We specialize in yard grading, tree removal, land clearing, excavating and hardscapes. Our residential and commercial clients enjoy top-notch, reliable service at reasonable pricing.
Benefits of Working with SS Grading
FREE estimates for all services
Unmatched Finished Results
Premium Quality Work, Always
Second-to-None Customer Service
SS Grading Delivers Superior Work Throughout Virginia
Looking For A Professional Land Grading Company in Richmond?
SS Grading is the premier grading contractor for the Greater Richmond Metro Area and Virginia. We offer grading and excavating solutions for residential and commercial projects. SS Grading specializes in grading, site work and excavating services. We have the capability, experience, and personnel required for any grading and excavation project. We have been providing quality grading and excavating services for more than 10 years. Our reputation has been earned by providing customer satisfaction, quality work, and successful completion of grading projects. We also offer installation of erosion control measures and retaining wall construction services.
Recent Articles

Need Tree Removal Service?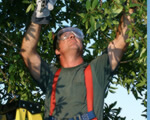 SS Grading offers tree removal services throughout the Greater Richmond Metro Area and Virginia. We are your one-stop tree and stump removal source for both residential and commercial projects. [...]More
Call The Hardscape Experts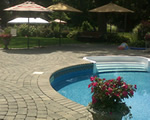 SS Grading is at the forefront of installing pavers, retaining walls and outdoor fireplaces. We enjoy what we do, are constantly striving for excellence and warranty our work from the ground up. We believe that [...]More
If you are looking for a Richmond grading, excavation and landscaping service then please call 804-464-8456 or complete our online request form.