Land Grading Solutions in Richmond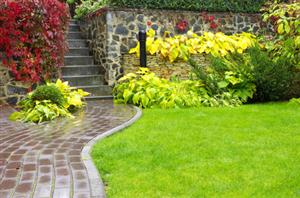 SS Grading is the premier Richmond land grading contractor. We offer grading and excavating solutions for residential and commercial projects. SS Grading specializes in grading, site work and excavating services. We have the capability, experience, and personnel required for any grading and excavation project. We have been providing quality grading and excavating services for more than 10 years. Our reputation has been earned by providing customer satisfaction, quality work, and successful completion of grading projects. We also offer installation of erosion control measures and retaining wall construction services.
Our Richmond Land Grading Contractor Provides
Grading Land
Landscape Grading
Land Grading
Land Clearing

Land Excavation
Grading
Construction Grading
Property Grading

Land Grading Cost
Yard Grading
Excavating
Lawn Grading
We Provide Land Grading In The Following Areas
Short Pump, VA | Glen Allen, VA | Henrico, VA | Richmond, VA | Hanover, VA | Chesterfield, VA | Rockville, VA | Centerville, VA | Manakin, VA | Oilville, VA | Gum Springs, VA | Midlothian, VA | Bon Air, VA | Mechanicsville, VA | Quinton, VA | Mineral, VA | Louisa, VA | Fluvanna, VA | Powhatan, VA | Amelia, VA | Montpelier, VA | Wyndham, VA | Tuckahoe, VA | Northern Neck, VA | King William, VA | King & Queen, VA | Tappahannock, VA | Tidewater, VA | Chester, VA | Colonial Heights, VA | Moseley, VA | Cumberland, VA | Goochland, VA | Cartersville, VA | Macon, VA | Beaumont, VA | Tamworth, VA | Crozier, VA | Manakin, VA | Manakin-Sabot, VA | Maidens, VA | Oilville, VA | Lake Chesdin, VA | Mannboro, VA | Matoaca, VA | Ammon, VA
Why Richmond Should Hire Us For Their Land Grading Needs
At SS Grading, we offer high-quality residential and commercial landscaping services. We specialize in yard grading, tree removal, land clearing, excavating and hardscapes. Our residential and commercial clients enjoy top-notch, reliable service at reasonable pricing.
Delivering superior service is part of our work ethic with all of projects. We strive to offer a quality service at an affordable rate. We've been doing that for 10 years throughout Richmond.
Recent Articles About Land Grading
GRADING AND LEVELING YOUR LANDSCAPE
Not every home on the block has an ideal environment, with the promise of easy to create outdoor recreational and entertainment areas, a great lawn and pristine garden. Many times, it is necessary to undergo a certain amount of time and effort to ensure quality of life for your trees and garden. This will be [...]
So you have decided to redo your Richmond lawn. There is nothing more important to your new lawn as how well you prepare your soil. This one part of the whole process can negate any future efforts if not done properly. In this article I will try to help you through these steps to aid [...]
If you're looking for a professional Richmond land grading contractor, then please call us today at 804-464-8456 or complete our online request form.