Richmond Hardscapes & Retaining Walls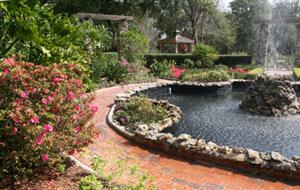 SS Grading is at the forefront of installing Richmond pavers, retaining walls and outdoor fireplaces. We enjoy what we do, are constantly striving for excellence and warranty our work from the ground up. We believe that as people become aware of the superiority of a segmental pavement and that as we continue to require our customer's overwhelming approval of our installations, SS Grading will be a dynamic leader in an expanding industry.
Our Richmond Retaining Wall Contractor Provides
Concrete Retaining Wall
Retaining Wall Block Prices
Building Retaining Walls
Building A Retaining Wall

Retaining Wall
Retaining Wall Designs
Retaining Wall Ideas
Retaining Wall Blocks

Concrete Retaining Wall Blocks
Brick Retaining Walls
Retaining Wall Systems
Retaining Walls
We Provide Retaining Walls In The Following Areas
Short Pump, VA | Glen Allen, VA | Henrico, VA | Richmond, VA | Hanover, VA | Chesterfield, VA | Rockville, VA | Centerville, VA | Manakin, VA | Oilville, VA | Gum Springs, VA | Midlothian, VA | Bon Air, VA | Mechanicsville, VA | Quinton, VA | Mineral, VA | Louisa, VA | Fluvanna, VA | Powhatan, VA | Amelia, VA | Montpelier, VA | Wyndham, VA | Tuckahoe, VA | Northern Neck, VA | King William, VA | King & Queen, VA | Tappahannock, VA | Tidewater, VA | Chester, VA | Colonial Heights, VA | Moseley, VA | Cumberland, VA | Goochland, VA | Cartersville, VA | Macon, VA | Beaumont, VA | Tamworth, VA | Crozier, VA | Manakin, VA | Manakin-Sabot, VA | Maidens, VA | Oilville, VA | Lake Chesdin, VA | Mannboro, VA | Matoaca, VA | Ammon, VA
Why Richmond Should Hire Us For Their Retaining Wall Needs
Our goal at SS Grading is to provide a high quality residential and commercial Richmond landscaping service. From yard grading to tree removal services to strive to provide unmatched service experience.
All of our landscaping professionals begin each project with the goal to provide a superior service to the Richmond area. For over 10 years SS Grading offered landscaping solutions in Richmond.
Recent Articles About Retaining Walls
CONSTRUCTING RETAINING WALLS CAN IMPROVE THE OVERALL APPEARANCE OF YOUR RICHMOND HOME - Improving the appearance of one's home is one of the aspirations of many homeowners who do not have plans of relocating or transferring to a new house in the future.  There are individuals who prefer to improve the interior appearance of their homes first, but there are also others who prioritize to beautify the outside [...]
If you're looking for a professional hardscape contractor in Richmond, then please call us today at 804-464-8456 or complete our online request form.