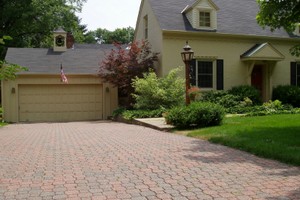 Without a doubt, brick pavers are the best investment that you can make to your home. Especially if you are thinking about re-modeling or expanding your old and outdated driveway.
Brick Pavers
Richmond brick pavers will give you that beautiful curb appeal that you have been looking for. Brick pavers are tough and are able to withstand heavy loads, especially if you use interlocking pavers. The interlocking pavers have the ability to spread heavyweight better than concrete or asphalt.
Typically Richmond concrete pavers have a compressive strength of eight thousand psi or more. Their thickness can vary from 1 inch to 2 3/8. For your driveway, we recommend that the 2 3/8 pavers are used. You will be able to park your car, truck, motor home, or boat without any worries, the brick pavers will not crack, break or displace under the heavy loads.
Enjoy Your Brick Paver
Finally, once the installation is done, the Richmond driveway paver will compact sand once again, to make sure that the fine sand will get into the joints between each brick so that the interlocking system will work to its fullest capability. Once the work is done, you can sit back and enjoy your new brick paved driveway.
If you're looking for a professional Richmond landscaper, then please call us today at 804-464-8456 or complete our online request form.